Maria YuMarch 19th, 2007
Jonathan Livingston didn't want just to be a seagull fighting in a flock for fishermen's thrown away nibbles.
He wanted to fly.
He pushed himself to learn everything about flying.
He was then expelled from the "society" because of his unwillingness to conform.
He continued to learn to fly and was content with his freedom.
Then one day he was brought to a higher place where all seagulls loved to fly and held respect for one another.
Jonathan learned diligently from a highly experienced teacher who took him beyond his previous level.
The learning process was almost sacred.
Jonathan decided to return to his Breakfast Flock to share his experience.
Before his departure his teacher told him "keep working on love."
Jonathan then understood that the spirit cannot be really free without the ability to forgive.
And the way to progress leads through becoming a teacher.
Jonathan asked his first student "Do you want to fly so much that you will forgive the Flock, and learn, and go back to them one day and work to help them know?"
………………………………………………………………………………………………………………………..
Love, respect, and forgiveness are bound to freedom.
We all long for freedom.
To be free is to be liberated from all external and internal constraints.
No wonder in order to be free we need to forgive.
And love helps us to do so.
It is not enough to be a student – we progress through teaching.
Or say, as light and salt for others.
So our desire of becoming beyond ourselves and our search of being united with the Source is also a path to bring to people our enlightenment.
There would be difficulties and challenges but we need to work on loving and forgiving.
When those with ears and eyes come we share with joy.
May I also find a highly experienced teacher to take me to a higher dimension.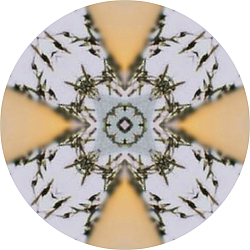 Mandala of Seagulls by Maria Yu