Maria YuDecember 18th, 2006
Where would I fly if I had wings?
To the Neverland or to Harry Potter magic?
I don't know…, I thought I knew what I wanted to be and do when I were "free."
I know I want to be me, but who is "me"?
I know I want to create, to create art, harmony, peace, love, healing, abundance, and magic.
What is magic?
Is it something that can come out of nowhere, form nonexistence to existence?
From void to matter?
From dispersed to whole?
From none to infinity?
From despair to enlightenment?
From emptiness to fulfillment?
From visualization to manifestation?
From imagination to reality?
Magic is beyond time, space, and belief.
We can be on time, in time, and at times.
We can somehow manipulate our physical space or transform it to make it like "magic," within 3D.
The real power is the belief.
It is the belief that sets the limit and boundary.
It is also the belief that takes flight to immortal.
Belief system is a framework, a construct which we use to form our reality.
Isn't it also our energy of being and our expression of awareness?
Shifting perception will let me see beyond my current belief and expand my reality.
Imagination opens doorways to consciousness.
Consciousness is to know with to do, to be aware of oneself.
Oneself is one self and is connection to all life.
If I can be aware of myself then I am connected to all life and I can have right action at any given time. (I can seize the opportunity the Universe presents me at that given moment.)
Imagination is an act of creation.
Seeding the unconstructed imagination with constructed intension I affirm what I want.
Voicing (in words, Light Language, or whatever) my pure intension with clarity and passion I create reality.
I don't need an invisible cloak anymore.
I appear only at the right time at the right place.
I am invisible because I know right action at any given time.
So where would I fly if I had wings?
It seems I don't even need wings.
I have imagination.
And I have clear intension with great passion.
I can fly anywhere because I create my reality.
Illuminated reality.
Be it Neverland or Harry Potter's.
——————————————————————————————-
Inspirited by reading Dr. Joe Vitale's "Beyond Manifestation" and from my notes taken at the Illumination of Consciousness class.
——————————————————————————————-
Three days later after I wrote down these thoughts I happened to come to "Decode a Birthdate" at The World 13 Moon Calendar. I was presented with this poem:
I Empower in order to Dream 

Commanding Intuition 

I seal the Input of Abundance 

With the Overtone tone of Radiance 

I am guided by the power of Magic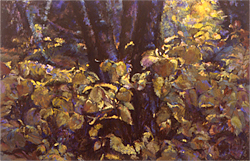 Infinity – pastel painting by Maria Yu
LifeLock
Sound Health, Sound Wealth Book