Maria YuJanuary 14th, 2007
Today I activated my web site for posting memorial for our beloved beings, human and animal.
It is so hard to lose someone who is dear to us. Nothing can ever comfort us. They are just gone and we could never again see them, hear them, and touch them. That sorrow and emptiness is so difficult to bear. Our world is never the same.
Life is to love and to be loved. Our love bonds us, death has no power to separate us.
Maybe death is just a transformation, spirit goes on. Our loved ones do not cease to exist, they become alive in a different state or form.
I like the symbolism of mandala as a transformation from material existence to ultimate enlightenment. Mandala is an offering and prayer to the universe. Mandala is also art and assists healing, meditation, and inner self-discovery.
I thought I could create mandalas with the picture of our loved ones or their favorite pictures.
These mandalas will have the essence of our beloved.
Then we offer the mandala of our beloved to the universe with love, blessings, and thankfulness.
We send forth our beloved to their journey – a beautiful voyage to the Light.
We pray to the universe to guid and protect.
This web site is: eternalexpression.art-life-spirit.com
Today I posted mandalas of my beloved rabbit Snowball and cat Poplar.
You are welcome to send me pictures of your loved ones, human or animal, or pictures of special meaning to them or to you.
I will transform the pictures into mandalas and post the mandalas with your prayer, poem, or words.
I will post the mandalas every Sunday morning and I will say a prayer when I post them.
These mandalas will be a memorial to our beloved and ourselves that our love will never pass.
eternalexpression.art-life-spirit.com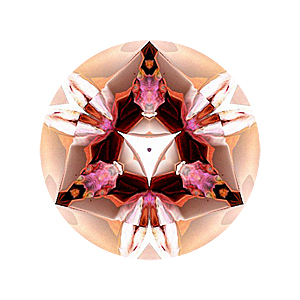 Snowball Mandala by Maria Yu