Maria YuJune 30th, 2007
"Have I told you lately that I love you
Have I told you theres no one else above you
Fill my heart with gladness
Take away all my sadness
Ease my troubles thats what you do" 
Rod Stewart's song
always makes me pondering. 
Recently a friend working in the real estate rental told me she had already encountered two women looking to rent a house for her children and herself because of a divorce. It reminded me of the message many energy healers have been saying that now is a time of transition, turbulent and uneasy, a lot of things are going on, personal changes and past lives issues. Could this somehow related?
I guess marriage is not easy. Many of my girl friends are independent and professional. They said the most difficult time for their marriage was when their first child was one year old. They felt like leaving.
When I first watched the movie "Kramer vs. Kramer," I didn't understand why Meryl Streep wanted to leave.
Although the movie of "The Bridges of Madison County" was boring, my friends said Meryl Streep really should leave.
I don't know all the hard work involved in keeping a healthy and joyful marriage, I just thought perhaps Stewart's song gives some hint:
"Have I told you lately that I love you
Have I told you theres no one else above you
Fill my heart with gladness
Take away all my sadness
Ease my troubles thats what you do   

For the morning sun in all its glory
Greets the day with hope and comfort too
You fill my life with laughter
And somehow you make it better
Ease my troubles thats what you do
Theres a love thats divine
And its yours and its mine like the sun
And at the end of the day
We should give thanks and pray
To the one, to the one"
People need to tell their other half how much she/he is appreciated.
Also, don't have the idea of changing the other.
When I have friends getting married, I like to give them this poem of marriage beautifully written by Gibran:
"You were born together, and together you shall be forevermore.
You shall be together when the white wings of death scatter your days.
Ay, you shall be together even in the silent memory of God.
But let there be spaces in your togetherness,
And let the winds of the heavens dance between you. 

Love one another, but make not a bond of love:
Let it rather be a moving sea between the shores of your souls.
Fill each other's cup but drink not from one cup.
Give one another of you bread but eat not from the same loaf.
Sing and dance together and be joyous, but let each one of you be alone,
Even as the strings of a lute are alone though they guiver with the same music.

Give your hearts, but not into each other's keeping.
For only the hand of Life can contain your hearts.
And stand together yet not too near together:
For the pillars of the temple stand apart,
And the oak tree and the cypress grow not in each other's shadow."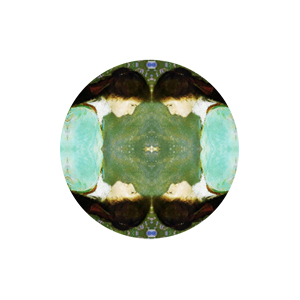 Pondering – Image work by Maria Yu
Comments Off

on Have I Told You Lately